Sarah Lee's Books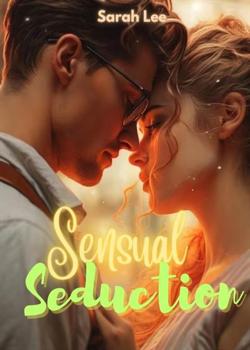 Sensual Seduction {Erotica)
Eunice finds herself trapped in an unfulfilling and discontented marriage, where her primary focus is keeping her husband content. However, her life takes a surprising turn when she crosses paths with two intriguing men who force her to reevaluate her desires and priorities. As she delves deeper into this new chapter of her life, Eunice uncovers a side of herself that had long been suppressed, along with a love that defies conventional boundaries. This tale explores themes of polyamory and romance, where the dynamics involve multiple partners in a mixed-gender context (MxFxM), adding layers of complexity and passion to Eunice's journey.
Read Now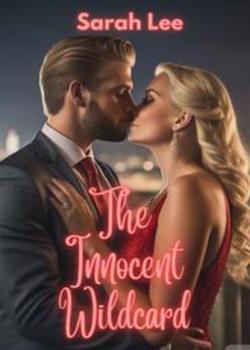 The Innocent Wildcard
Emily Larson is a well-educated virgin who's decided to save herself for marriage, and she's quite knowledgeable about the ins and outs of intimate positions. Her story unfolds as she catches the eye of a CEO billionaire, Liam Robert, a man of multiple facets. Liam Robert is not just a wealthy businessman; he's also an advocate for various important causes like world hunger, clean energy, and environmental issues, making him a prominent figure in the tech industry. Despite his philanthropic efforts, he's known for his playboy persona, often surrounded by a bevy of women. Liam's charm and charisma are as notorious as those of Tony Stark's. Emily works at an exclusive country club and finds herself spellbound by Liam, even though she's aware that she's far from his usual crowd. She secretly admires him from a distance, but Liam never seems to acknowledge her beyond the role of a mere servant. Emily understands the harsh reality of beauty standards, and she believes herself to be far from Liam's league. In an attempt to move on, Emily starts dating an average guy she met on Tinder, Matt. He's cute and likable, but Liam's allure keeps pulling her back in. When Liam unexpectedly becomes her knight in shining armor, their story takes a wild turn. The playboy billionaire starts showing genuine interest in the seemingly not-so-innocent bartender. The story promises a rollercoaster ride of rags to riches, the taming of a player, and the transformation of a sex-driven man into a potential husband. Along the way, love triangles, jealous boyfriends, fame, paparazzi, Twitter hate comments, lavish nights out, and an escape to an island add drama to their budding relationship. Emily Larsson chooses to lose her virginity to the daring billionaire, Liam, or will she stay committed to her first boyfriend, Liam? Read on to uncover the passionate and tumultuous journey that awaits them. After all, being pure doesn't mean being inexperienced, and locked cherries can drive any man crazy.
Read Now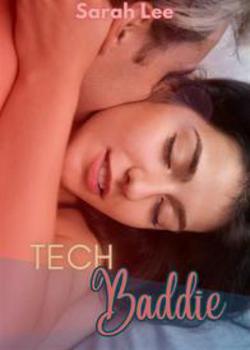 Tech Baddie (Erotica)
(!8+, sexual content and strong language) "The taste of you is divine, feels like i'm fucking an angel. Ivy, take my soul, i'm all yours" Murphy said Billionaire technology visionary Ivy Vanderwalt embarked on a mission to improve the world alongside the six men she holds dear to her heart. Yet, her pursuit of success exacted a profound toll. Now, faced with an unrelenting and formidable menace born from the very technology she pioneered, she must muster every ounce of her strength to safeguard not only those she loves but also herself from this relentless adversary. Murphy has always been a beast in bed. He knew the exact place to stroke, how hard and how quickly to make me lose my mind. I straddled him, riding his cock with my eyes trained on Will's as the bastard grinned scandalously. Moaning lowly, I clinched down as tightly as possible. "So. Fucking. Beautiful." Murphy groaned beneath me. I held his hands as they settled on my breasts, squeezing and pinching my erect nipples. "I could watch this view all day for the rest of my life." "Some of us want to taste the view too. You can't hog all the cookies. There's always been plenty to go around." Bradley commented, sidling up next to the bed, nude. "Are you still on your period, Murf? A little tense?" He ran his eyes down my bouncing frame. "Because just a few minutes inside her should cure whatever the fuck it was that crawled up your ass and died." ***This is a reverse harem story. It features a single woman with six men.***
Read Now