Moon_Flood's Books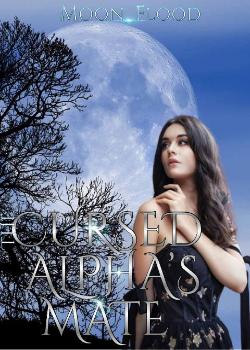 The Cursed Alpha's Mate
The story of a prince cursed with immortality and a girl counting down the days to death. An Alpha in search of his Luna. An omega once rejected. She couldn't shift until she met him. He couldn't see colours until he met her. They call Prince Valens the cursed prince, the Alpha who neither knocks nor asks before he enters and takes but the true thing he seeks, he cannot find. Wandering the earth for over a hundred years in search of someone to break his curse, he has become nothing but a cold man. He invades packs in search of his mate, staging takeovers, until he meets her; his curse-breaker. Aysel has the blood of a traitor in her veins. Eleven years ago, her parents led an attack to overthrow the Alpha. They lost and got slaughtered, leaving her behind to bear the burden of their tainted legacy. Abused, broken and rejected, she has no hope of a better life until she meets him; the cursed alpha. Her saviour. Valens introduces Aysel to a life of power and affluence. Those who mocked her now fall on their faces to serve her but with an ex desperate to get her back, a scorned alpha hell-bent on ruining them and her identity emerging, will the relationship between Aysel and Valens flourish?
Read Now
Healing the Ruthless Alpha
A ruthless alpha. A gifted omega. A burning passion. For taking her mother's life during childbirth, Sihana is condemned to be hated all her life. Desperate to be loved, she works hard to please her pack and prove her worth but her pack only uses her as a servant. After years of working as a pseudo-slave to people who hate her, Sia decides to leave her pack. The bitter experience of being mated to her bully who promptly rejects her puts her off mating but the goddess gives her a second chance mate in the person of Alpha Cahir Armani. The Alpha of the strongest pack in the world, Cahir Armani has a reputation for being bloodthirsty, cold and cruel. Cahir is ruthless, a man who kills without remorse, laughs without humour and takes without asking. What no one knows is that underneath his bloody armour is a scarred man. Cahir has no place for a mate in his life but the goddess throws Sihana his way. Although he sees no use for a mate, he can't resist the pull of the mate bond any more than he can resist Sia's seductive curves. Sihana needs love. Cahir does not know how to love. Kissed by the goddess and gifted healing abilities, she becomes a treasure her ex-mate and his pack refuse to let go of but who can stop a man like Cahir from claiming his mate? Can Cahir learn to love and can Sia heal his wounds? Will a relationship between two broken people work or are they better off without each other?
Read Now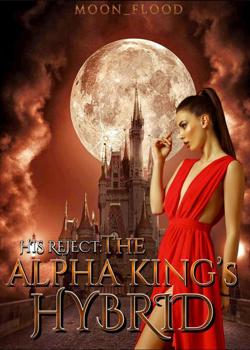 His Reject: The Alpha King's Hybrid
The story of a bastard prince turned Alpha King and his fake mate. A story of love, lies and vengeance. To the world, it's a fairytale, the tale of a royal and a maid. In reality, it's a sham. Killian is known as the bastard prince, a murderer believed to have killed his brother for the throne. Cold and merciless, Killian firmly believes only fools love but on a whim, he announces a random maid as his mate to avoid a political marriage. Then his beliefs begin to change. Carrot is fleeing her abusive mate who, not only rejected her, but also tried to kill her and then sold her off to an old, perverted Alpha. She runs to the capital and renames herself Amethyst. Working as a palace maid, she is scrubbing the ground one day when the Alpha Prince takes one look at her and declares her his mate. A lie. In public, Killian dotes on Amethyst but in private, he ignores her existence. He crowns her as his queen and they continue their fake relationship until their lies unravel as the truth. They are true mates. Can Amethyst open her heart to a man who disregarded her from the start? They may be true mates but with a woman deadset on having Killian, a disgraced dowager queen determined to avenge her son and the awakening of Amethyst's hybrid powers, how long can their relationship last?
Read Now