Eva Zahan's Books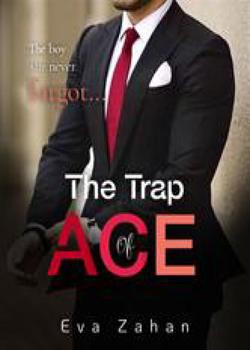 The Trap Of Ace
Seven years ago, Emerald Hutton had left her family and friends behind for high school in New York City, cradling her broken heart in her hands, to escape just only one person. Her brother's best friend, whom she loved from the day he'd saved her from bullies at the age of seven. Broken by the boy of her dreams and betrayed by her loved ones, Emerald had learned to bury the pieces of her heart in the deepest corner of her memories. Until seven years later, she has to come back to her hometown after finishing her college. The place where now the cold-hearted stone of a billionaire resides, whom her dead heart once used to beat for. Scarred by his past, Achilles Valencian had turned into the man everyone feared. The scorch of his life had filled his heart with bottomless darkness. And the only light that had kept him sane, was his Rosebud. A girl with freckles and turquoise eyes he'd adored all his life. His best friend's little sister. After years of distance, when the time has finally come to capture his light into his territory, Achilles Valencian will play his game. A game to claim what's his. Will Emerald be able to distinguish the flames of love and desire, and charms of the wave that had once flooded her to keep her heart safe? Or she will let the devil lure her into his trap? Because no one ever could escape from his games. He gets what he wants. And this game is called... The trap of Ace.
Read Now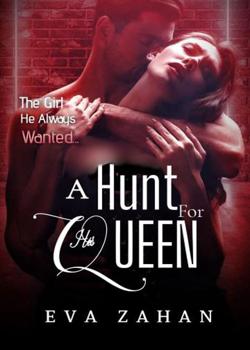 A Hunt For His Queen
'She was young, so I let her grow. She was wild, so I let her live her life. She wanted to build a career, so I stayed away. But the time has come now. Time for her to be tamed, to learn the rules, to be where she belongs. Beside me. Now the time has come for her to be mine. Because I, Duncan De Sylvano, am ready to hunt for my queen.' *** Cassandra Brooks has spent most of her life by paying her alcoholic mother's debts, with only one dream that one day she would be away from her disarranged family and become an independent woman. And after years, she was the woman she always wanted to be. Strong, fiery, wild, and a thriving model. The beauty who never fails to get attention. Coming from an unloved childhood, love was never in her to do list. Until one night, she came face to face with a mysterious Italian. The dark aura of danger around the rugged man got her curious. And when an opportunity to enter the untouchable billionaire's life came, she didn't think twice to grab it. Her plan was simple: get the hunk and then move on. But little did she know that it was Duncan De Sylvano's empire, and no one entered his territory without his permission. So didn't she. Now that his prey was right where he wanted her, he was ready to hunt. And he wouldn't stop until she was tamed and… his. After all, he has waited for years…
Read Now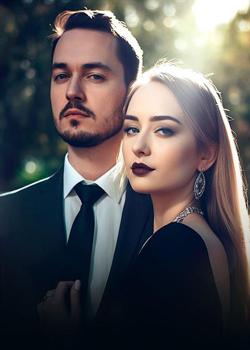 The Game Of Chase
Running away from the dark past of her life, Sofia McCommer is determined to start new and prove her worth to her family by joining her family business that's close to bankruptcy. Scorched by life, Adrian T Larsen, the powerful business magnet has become a man no one wanted to cross paths with. With only darkness filled in his dead heart, he doesn't know what kindness is, and has an intense hatred for the word: love. And then comes the game. A game of ignoring the cold-hearted playboy Sofia plays with her friends at a Saturday night club. The rules were simple: Ignore the billionaire, hurt his ego and get out. But little did she know that getting out of the paws of an injured tiger wasn't an easy thing to do. Especially when the infamous businessman, Adrian Larsen's male ego was at stake here. Bound by fate when their paths clash with each other more than Sofia ever expected, when the powerful billionaire barges into her life, sparks and desire start to test her resistance. But she has to push him away and keep her heart locked to keep both of them safe from the dangerous shadows of her past. The dark past that always lurked around. But can she do that when the devil has already set his eyes on her? She has played a game, and now she has to face the consequences. Because when a predator is teased, it's supposed to chase...
Read Now