Winter Love's Books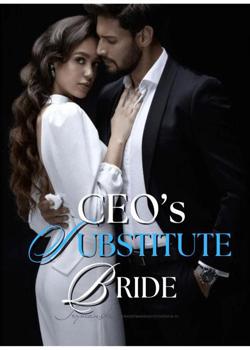 CEO's Substitute Bride
"Nobody wants to be with a cripple man on their first night. Not even a woman like you!" Due to family's pressure, Alyssa, a seemingly dumb and unattractive girl, was forced to marry to a cripple and impotent man. Her own mother pushed her into the trap of a devil from which she could never get away of. In despair, she was waiting on her wedding night to see how her future husband looked like. But unfortunately, a handsome man came into her room and pressed her into the bed. "Do you really want to be with my cripple brother on your wedding night, my dear sister-in-law?" She was shocked but soon discovered that, the man was her husband's brother. But surprisingly, when the whole city's people were pointing at her, that man came in front of her, blocking at the people from her. "I want to see who dares to bully my woman!" She was shocked with her eyes wide open. "Aren't you my brother-in-law?" The man smirked, looking at her beautiful face. "Oh wife, I am tired of acting now. Why don't we go to our bedroom and celebrate our wedding."
Read Now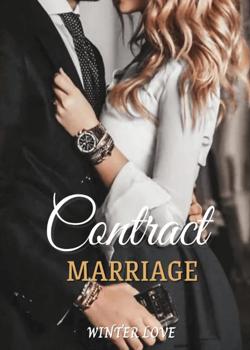 My Contract Marriage
The day before her wedding, she witnessed her boyfriend, whom she loved for nine years, having an affair with his big brother's fiancée. He was even plotting to marry his future sister-in-law as she's carrying his baby. While this disgusting truth broke her heart, a reserved man stepped into her life. He offered a sophisticated solution. "Marry me instead, so my shameless brother and fiancée will have to call you Sister-in-law for rest of their life. Agree?" It didn't take long, she took his offer. But she could never think that this man is precisely the opposite of what he claimed to have been crippled, impotent and infertility for years instead he wants her, every minute...
Read Now
In Love With My Ex-Wife
In order to get her mother's medical fees, she sold herself and was pregnant with a stranger's child. Moreover, she was forced to marry to marry a man whom her father set up for her. On the day of her marriage she found that her new husband was with another woman. She originally thought that she would not be affected by anything but as the time passed by she developed feelings for her husband. But just she was about to give birth, her husband threw divorce papers on her face: "I don't want to be with a woman like you! Get the hell out of her life." She took both her broken heart and marriage and despaired without any trace. Years later, she again came with a completely changed version. However, when she thought that she would never interact with that man again, the man went to the head over the heels to get her back. When she asked him why he was doing this, the man said with a smirk, "As my children's mother, shouldn't you stay with your husband?"
Read Now