Light_ray's Books
CEO's Feisty Little Wife
'His words weren't mere rules, but the laws.' Julia Sanchez wants to be a drama writer. But life took a strange turn for her when she was told to marry the most influential businessman, Marimo Martinez. However, there exists a problem. Marimo Martinez has been in a vegetative state for four years. His chances of survival are limited, yet Julia is forced to marry him. On the wedding day, Julia waited for Marimo to come on a wheelchair. To her surprise, Marimo came in a black tuxedo and was on the aisle, waiting for her. His features were breathtaking and stole her heart in a second. ****** "Wifey, let's make this night beautiful," Marimo said as he advanced to her. Julia gulped and slowly took backward steps. Her breath hitched when her back hit the pillar of the poster bed. Before she could run away, her petite figure landed on the soft mattress and those icy blue orbs fell onto hers. "Mr. Martinez, we don't know each other yet. Could you please—" she paused when she felt his cold fingers on her leg. The next second, she kicked him and Marimo fell to the floor with a loud bang.
Read Now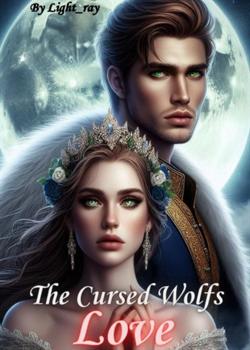 The Cursed Wolf's Love
Adolphus Osbourne, the Alpha and the Crown Prince of Arcaria Kingdom was cursed by a witch while attempting to take the forbidden moon crystal from her. The curse forbade him from finding his mate. However, when Iris Vinsant crossed his path, he could not stop from getting close to her irrespective of the consequences that were awaiting for him. Iris, a human, who was abused by her stepmother for 15 years decided to run away on one dark night. She forgot that going to the dark forest was forbidden for humans and she was captivated by a werewolf. Her life turned upside-down when she was told to serve the werewolves in the palace. But fate took a strange turn when she caught the attention of a cold and dark pair of eyes, which were of none other than Adolphus Osbourne. ~~~~~ Iris' back pressed against the cold wall as Adolphus' tall figure hovered over her. Her petite, small body was caged between his arms. "You took time to return, Iris," he uttered. The smell of the wine fell on her nostrils. "His Highness is drunk. I shall take my leave," Iris said softly. "You are the reason for my drunkard state," Adolphus answered and their eyes met. Flickering her eyelids, she said, "Me?" Adolphus nodded. "The way you smiled at my younger brother; the way you handed the drink to him, made me think to kill him," he affirmed, which terrified Iris. "I never—" she couldn't complete her words as Adolphus' pointer finger rested on her lips. "So, it was my younger brother. Shall I kill him for smiling at my woman?" A smirk appeared on Adolphus' lips as he posed the question before her.
Read Now