J.G.DAWN's Books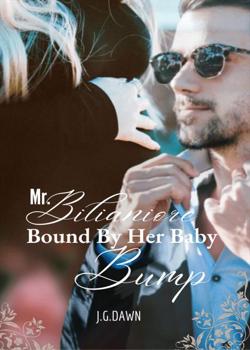 Mr. Billionaire Bound By Her Baby Bump
Rebecca touched the door's handle to open it but before she could push the door, the man grabbed her waist from behind and came closer to her ears, and said in a husky tone, "Times Up! You are too late!" Hearing him, her heart skipped a bit because his touch didn't make her feel disgusted but it just felt like a romantic touch. She becomes rigid for a moment in her place and does not understand what happened all of a sudden. And before she could understand anything. The man took her in his arms and shortly pressed her lips with his lips. He kissed her wildly until she felt suffocated. Her head becomes dizzier. She was forced by a stranger to spend a romantic night with him. But when she wakes up the next morning, she is alone in bed and only left with his diamond ring which he left for her as compensation. Seeing herself in this horrible situation, She's broken mentally and physically. And when she is hardly trying to forget the incident as a nightmare, she learns that she is about to become a mother. On hearing that, her whole world becomes in turmoil. What will she do now? Will she give birth to this child or will she kill her/him in her womb?
Read Now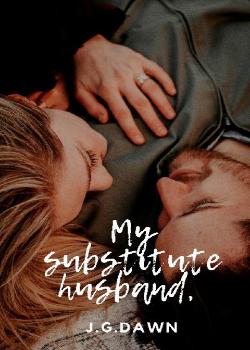 My Substitute Husband
Since childhood, he is the one she loved dearly and her dream came true when he proposed to her. A few years later, the wedding finally took place and she became a wife to him legally. By marrying him she felt like she had achieved everything. Now she needs nothing from this world. But her life did not go the way she thought. ............................ She comes to the bedroom and throws the divorce papers towards him and shouted angrily - Sign this paper! I want a divorce now !!! Seeing divorce papers, he coldly glared at her and said in a husky voice - No! I will never divorce you because you are the only one I want in this life! Let's see how he will capture his beautiful wife's heart !!!
Read Now